Nightly Met Opera Streams
IDEAS OXFORD: UN ESPACIO CREATIVO Y CULTURAL
Para los papás y mamás (y por qué no para los chicos/as también), les ofrecemos este link a "The Metropolitan Opera" donde podrán encontrar hacia la mitad de la página la programación de forma gratuita por un período de 23 hs, desde las 7:30 pm EDT (Estern Daily Time - 1 hora menos que la de Argentina) hasta las 18:30 del próximo día.
Copiamos de su página:
"During this extraordinary and difficult time, the Met hopes to brighten the lives of our audience members even while our stage is dark. Each day, a different encore presentation from the company's Live in HD series is being made available for free streaming on the Met website, with each performance available for a period of 23 hours, from 7:30 p.m. EDT until 6:30 p.m. the following day. The schedule will include outstanding complete performances from the past 14 years of cinema transmissions, starring all of opera's greatest singers.
The streams are also available through the Met Opera on Demand apps for Apple, Amazon, and Roku devices and Samsung Smart TV. To access them without logging in, click "Browse and Preview" in the apps for connected TV, and "Explore the App" on tablets and mobile devices."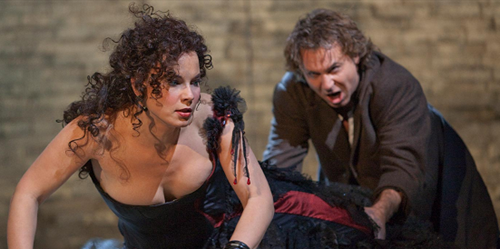 Fuente: https://www.metopera.org/user-information/nightly-met-opera-streams/ 
#yomequedoencasa #quedateencasa #stayhome
---
Volver a Noticias